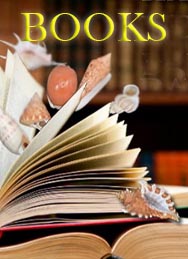 Aruba 1992 - Betty and Bob Lipe, José and Marcus Coltro

by Marcus Coltro
Bob Lipe ready to go to the Moon
Bob is an avid Marginella collector and told us about his intention to go to Aruba to collect some of these beauties. We showed him some interest to go along, so we did after a few months planning together.
We arrived in Aruba and were anxious to go into water. Marginellas are easier to collect at night - which Jose and I never did before... it was amazing to see how some species were not available during the day and you could see several crawling on sand at night.
We found several nice species, some turning rocks, others at low tide and many on sand. Also we found some landsnails, not many but it was quite easy to collect them (specially Cerion uva!).
Aruba is known by it windy weather, some of the local trees are bent in such way it seems a hurricane just passed! There are several Cassinos and American fast food, besides some nice local restaurants of course.
- These photos were digitalized from originals (slides or paper) so the quality is not as high as the photos you are used to see in our website.
Some shells Collected: Americardia media (L., 1758); Arca imbricata Bruguiere, 1789; Arene tricarinata (Stearns, 1872); Astraea caelata (Gmelin, 1791); Astraea caelata (Gmelin, 1791); Barbatia cancellaria (Lamarck, 1819); Brachidontes modiolus (L., 1767); Calliostoma purpureum Quinn, 1992; Calliostoma purpureum Quinn, 1992; Caribachlamys ornata (Lamarck,1819); Cerion uva (L., 1758); Cerithium eburneum algicola C.B. Adams, 1845; Cerithium litteratum (Born, 1778); Charonia variegata (Lamarck, 1816); Chiton tuberculatus Gmelin, 1791; Chiton tuberculatus Gmelin, 1791; Cittarium pica (L., 1758); Cittarium pica (L., 1758); Cittarium pica (L., 1758); Cittarium pica (L., 1758); Cittarium pica (L., 1758); Codakia costata (Orbigny, 1842); Columbella mercatoria (L., 1758); Conella ovulata (C.B.Adams, 1850); Conus cf. boui daMotta, 1988; Conus cf. boui daMotta, 1988; Conus cf. flammeacolor Petuch, 1992; Conus curassaviensis Hwass, 1792; Conus hieroglyphus Duclos, 1833; Conus hieroglyphus Duclos, 1833; Conus mus Hwass, 1792; Conus regius Gmelin, 1791; Conus vanhyningi Rehder, 1944; Crassispira apicata (Reeve, 1845); Cymatium krebsii (Mörch, 1877); Cymatium labiosum (Wood, 1828); Cymatium martinianum Orbigny, 1845; Cyphoma gibbosum (L.,1758); Cypraea acicularis Gmelin, 1791; Cypraea cinerea Gmelin, 1791; Cypraea cinerea Gmelin, 1791; Dermomurex pauperculus (C.B.Adams, 1850); Diodora listeri (Orbigny, 1842); Engoniophos unicinctus (Say, 1825); Epitonium denticulatum (Sowerby, 1844); Fissurella angusta (Gmelin, 1791); Fissurella barbadensis Gmelin, 1791; Jaspidella jaspidea (Gmelin, 1791); Kurtziella vincula Usticke, 1971; Lima scabra tenera Sowerby, 1843; Lima scabra tenera Sowerby, 1843; Lima scabra tenera Sowerby, 1843; Littorina mespillum (Muhlfeld, 1824); Lucapina sowerbii (Sowerby, 1853); Mitra barbadensis (Gmelin, 1791); Mitrella idalina (Duclos, 1840); Murex bellus Reeve; Murexiella fasciatus (E.Vokes, 1970); Muricopsis withrowi Vokes & Houart, 1986; Nerita peloronta L., 1758; Nerita peloronta L., 1758; Nerita tesselata Gmelin, 1791; Nerita versicolor Gmelin, 1791; Oliva fulgorator reclusa Marrat, 1871; Oliva fulgurator Röding, 1798; Oliva fulgurator Röding, 1798; Oliva reclusa Marrat, 1871; Olivella bullula (Reeve, 1850); Olivella cf. petiolita (Duclos, 1835); Olivella dealbata monilifera (Reeve, 1850); Olivella floralia (Duclos, 1853); Olivella monilifera (Reeve, 1850); Olivella nivea chiriquiensis Olsson, 1956; Olivella nivea chiriquiensis Olsson, 1956; Olivella petiolita (Duclos, 1835); Olivella pulchra (Marrat, 1871); Pachybathron cypreoides (C.B.Adams, 1845); Papyridea semisulcata (Gray, 1825); Persicula chrysomelina (Redfield, 1848); Persicula chrysomelina (Redfield, 1848); Persicula muralis (Hinds,1844); Persicula pulcherrima Gaskoin, 1849; Pisania pusio (L., 1758); Prunum marginatum (Born,1778); Puperita pupa (L., 1758); Purpura patula (L., 1758); Purpura patula (L., 1758); Purpura patula (L., 1758); Pyramidella dolabrata L., 1758; Strombus gigas L., 1758; Strombus gigas L., 1758; Strombus gigas L., 1758; Strombus raninus Gmelin, 1791; Tegula fasciata (Born, 1778); Tellina listeri Röding, 1798; Tenaturris decora (E.A.Smith, 1882); Trivia pediculus L.,1758; Trivia quadripunctata (Gray, 1827); Tudora fossor Baker, 1924; Vasum muricatum (Born, 1778); Vasum muricatum (Born, 1778); Voluta musica L., 1758; Volvarina avena (Kiener, 1834)